Specializations
Designing of mold assemblies, design and construction of foundry equipment and gauges, supplying of prototypes or small series in aluminium and cast iron alloys of processed or raw castings.
Support
In order to offer a complete service to our Clients, we provide support throughout the entire product design cycle: from improving geometric and metallurgical feasibility at the design stage, to subsequent refinements suggested by prototype experience.

Quality
Our company has been UNI EN ISO 9001:2015 certified since 2004 for the designing, development and construction of models, molds and tooling, machining and inspection of aluminium alloys and ferrous castings.
OUR MISSION
---
High quality products in the shortest possible time!
---
Our business philosophy is to provide quality products to our Clients in the shortest possible time: to achieve this goal, we have developed a working methodology that allows us to provide high quality prototype castings while remaining within the timeframe of "rapid prototyping".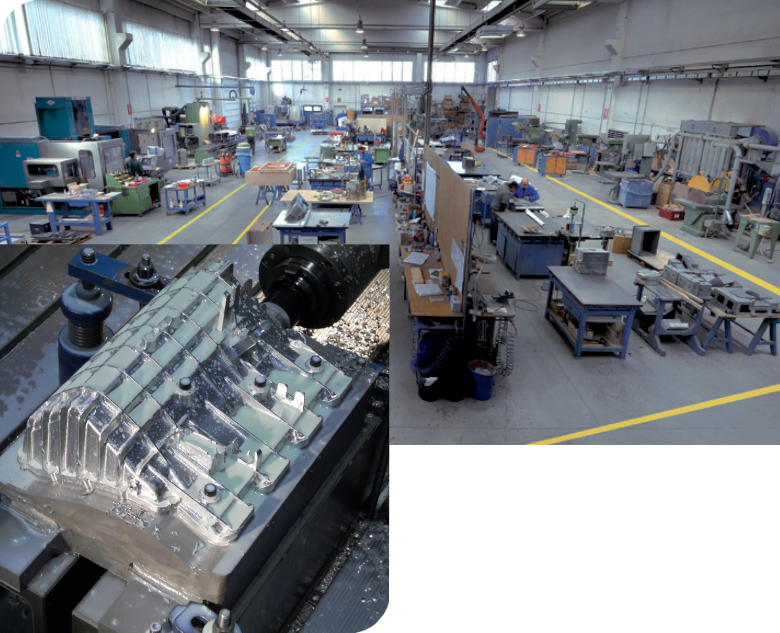 OUR CONTACTS
---
+39 011 985 91 43
---
nmt@nmt.it
---
MONDAY THROUGH FRIDAY

08:00 - 17:00